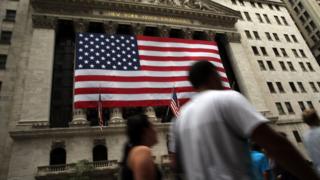 US jobs growth staged a bigger recovery than expected in April as businesses added 211,000 posts.
Figures from the US Department of Labour also showed the unemployment rate dropped slightly to 4.4%, compared with 4.5% in March.
The rebound in the jobs market could pave the way for the US central bank to raise interest rates in June.
The economy needs to create 75,000 to 100,000 jobs a month to keep pace with growth in the working-age population.
An unemployment rate of anything under 5% is considered to indicate full employment.