America has banned a 21-year-old Syrian behind an Oscar nominated documentary from entering the country.
Khaled Khatib did most of the filming for a British movie called The White Helmets.
It's a 40 minute Netflix documentary about the Syrian Civil Defence, volunteers who risk their lives to rescue civilians.
It's widely thought to be one of Britain's best chances for an Oscar in the short documentary category.
https://www.youtube.com/watch?v=3wj4ncIEDxw
Khaled Khatib is part of the The White Helmets group (because they wear white helmets) and he helped film the organisation which operates in parts of rebel controlled Syria.
The country is in the midst of a bloody war which has killed an estimated 500,000 and a further 11 million have either fled their homes or the country.
Khaled Khatib was supposed to be flying in to America for the 89th Academy Awards from Turkey.
https://twitter.com/995Khaled/status/823901446039044097
But before he got on his plane US Officials reported finding derogatory information about Khatib.
That's an official term that can mean anything from terror connections to passport irregularities.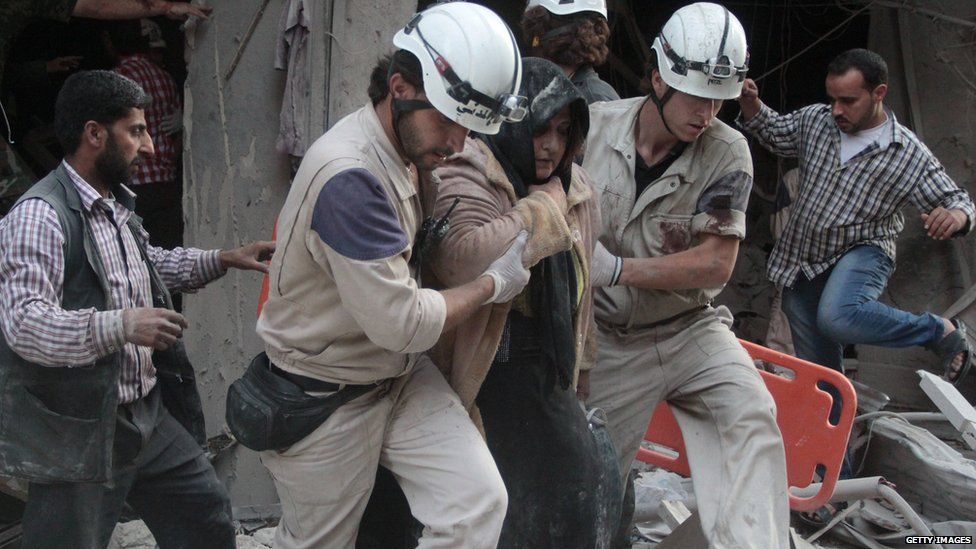 He had previously told CNN: "If we win this award, it will show people across Syria that people around the world support them. It will give courage to every volunteer who wakes up every morning to run towards bombs.
"If I cannot enter the US, I will not give up: we know that we have many friends in US, that there are people that share our humanitarian values.
"I look forward to meeting them all one day."
The Department for Homeland Security has given a comment saying: "A valid travel document is required for travel to the United States."
It's not the first time President Trump's travel ban has had an effect.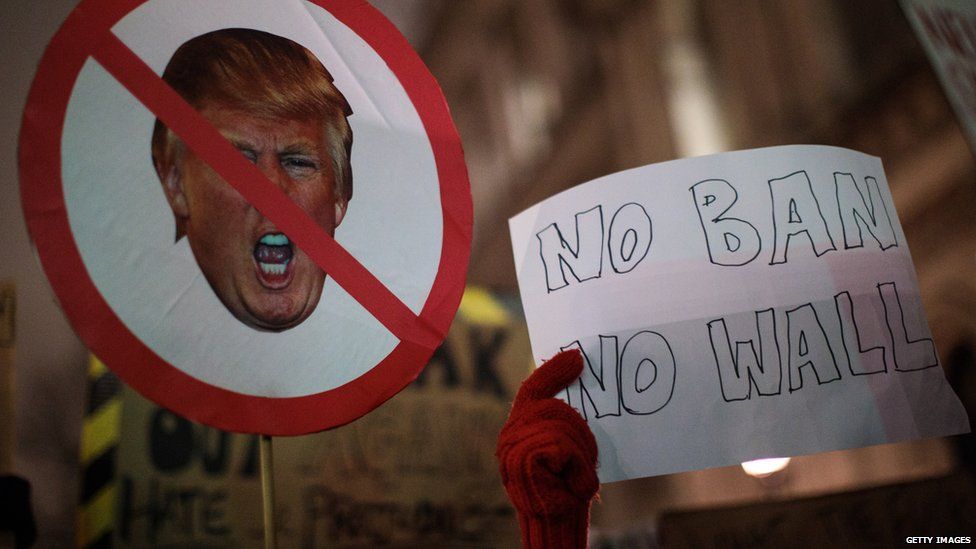 The son of boxing legend Muhammad Ali was detained by immigration staff at a Florida airport earlier this month.
According to his lawyer, Muhammad Ali Jnr was repeatedly asked by immigration officials: "Are you Muslim?"
Ali Jr was born in Philadelphia, holds a US passport and has no criminal record.
An Australian children's book author has also suggested she might never return to the US after she was detained by border control in LA airport.
Mem Fox, who is famous for her best-selling books including Ten Little Fingers and Ten Little Toes and Possum Magic, was on her way to a conference when it happened a few weeks ago.
She told the Australian Broadcasting Corporation she was questioned for two hours in front of a room full of people.
"I have never in my life been spoken to with such insolence, treated with such disdain, with so many insults and with so much gratuitous impoliteness," Fox said.
Find us on Instagram at BBCNewsbeat and follow us on Snapchat, search for bbc_newsbeat