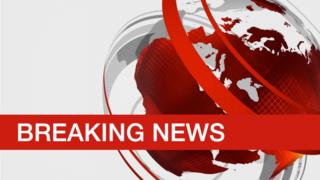 Arctic ice cover in 2016 reached a second lowest smallest on record, tied with 2007.
The sea-ice border on 10 Sep stood during 4.14 million sq km, some approach brief of a 3.39 million sq km record low in 2012.
Arctic sea-ice cover grows any autumn and winter, and shrinks any open and summer.
It has prolonged been regarded as a supportive indicator of change to a Earth's climatic system.
The ice border has been tracked by a US National Snow and Ice Data Center (NSIDC) in Boulder, Colorado, regulating satellite measurements.
However, a centre cautioned that a total were preliminary, adding that changing winds could still pull a ice border lower.
Ted Scambos, NSIDC lead scientist, commented: "It unequivocally suggests that in a subsequent few years, with some-more standard warmer conditions, we will see some really thespian serve losses."
This year's smallest is seen as something of a warn as scientists believed that a low windy vigour and pale skies in Jun and Jul had slowed down a melt.
"It's flattering conspicuous that this year's sea-ice smallest border finished adult a second lowest, after how a warp progressed in Jun and July," pronounced Walt Meier, a sea ice scientist with Nasa's Goddard Space Flight Center.
"June and Jul are customarily pivotal months for warp since that's when we have 24 hours a day of object – and this year we mislaid warp movement during those dual months."
While restraining for a second lowest smallest in a satellite era, this year's figure was good above a 2012 melt, that saw a ice cover tumble to 3.41 million sq km (1.32 million sq mi) – 50% reduce than a 1979-2000 average.