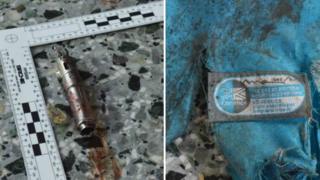 UK investigators have reacted with anger after a US newspaper published photos apparently showing the scene of the Manchester bomb attack.
Senior counter terrorism policing figures said the leak undermined their investigation and the confidence of victims and witnesses.
Earlier the UK home secretary said she was irritated with the US for releasing information about bomber Salman Abedi.
Amber Rudd said she had told Washington "it should not happen again".
But the New York Times has published photos it says were gathered by UK authorities at the scene of the attack, including the remnants of a backpack, nuts and screws, and a device identified as a "possible detonator".
The paper says the alleged evidence suggests "a powerful, high-velocity charge, and a bomb in which its shrapnel was carefully and evenly packed".
The photos were subsequently published in the UK media.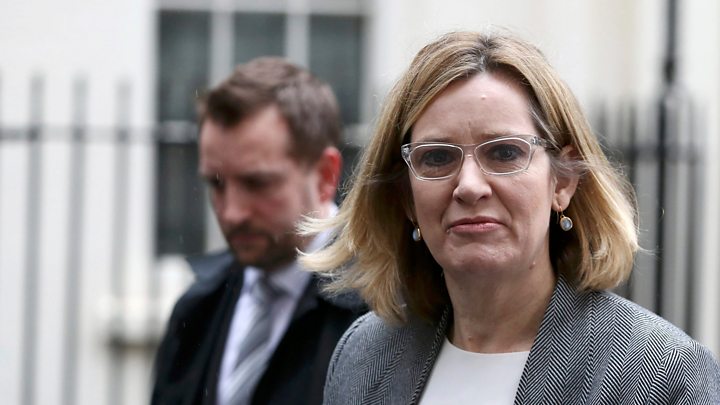 BBC home affairs correspondent Daniel Sandford said senior people in counter terrorism policing were "clearly frustrated".
"They said the leak undermines the relationship with important partners and undermines the investigation and the confidence of victims, witnesses and their families," he added.
Labour's Yvette Cooper, who chaired the influential Commons Home Affairs Committee before the general election campaign started, tweeted: "V troubled by US leaking intelligence UK has given them in middle of live investigation where public safety at risk. What is going on?"
Monday night's attack at Manchester Arena killed 22 people – including children – and injured 64.
Information about the bomber's identity first emerged in the US – with American TV networks CBS and NBC naming Abedi as the suspect.
What Libya tells us about the Manchester bomber
On Wednesday morning Ms Rudd was asked whether she would be looking at how information sharing may have resulted in the premature release of details the British police and security services had not wanted in the public domain.
"Yes, quite frankly," the home secretary told BBC Radio 4's Today programme.
"The British police have been very clear they want to control the flow of information in order to protect operational integrity – the element of surprise – so it is irritating if it gets released from other sources, and I've been very clear with our friends that that should not happen again."
Pressed on whether the Americans had compromised the investigation, she said: "I wouldn't go that far, but I can say they are perfectly clear about the situation and that it shouldn't happen again."