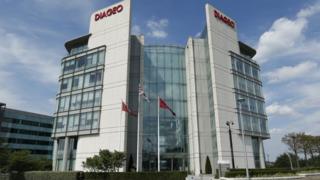 More than 100 jobs could go during Diageo bottling plants in Glasgow and Fife, with skeleton by a drinks hulk to pierce some wrapping to Italy.
Seventy jobs are approaching to go during Shieldhall by a finish of a year and 35 during Leven, unless new bottling contracts can be won.
Diageo's bottling plant in Italy is using next ability after it likely of a booze business.
Unions during a categorical distiller of Scotch blockade strongly criticised a move.
Unite pronounced it was a "shocking profanation of Scottish workers" and a GMB pronounced it was connected to a mercantile uncertainties outset from Brexit.
But Diageo pronounced it followed a examination of a spirits bottling business to guarantee a association delivered "leading performance" in domestic and trade supply chains.
Global supply chain
A orator added: "Regrettably, these changes might impact some roles in a European bottling plants towards a finish of a year and we will now enter a duration of conference with a employees and their member to plead a proposals in some-more detail.
"We are committed to a 3 spirits bottling sites in Europe – dual in Scotland and one in Italy.
"The outcomes of this examination will guarantee we have a coherence to respond to increasing foe and outmost volatility, alongside contrast and building a capability we need opposite a tellurian supply sequence to grow a brands."
There are now 500 workers during Shieldhall, in south-west Glasgow, and 800 during Leven in Fife.
Cabinet Secretary for Finance Derek Mackay pronounced Diageo's proclamation was "deeply unsatisfactory news".
He said: "Scottish Enterprise is enchanting with a association to try all probable options for ancillary those affected, and we will work with a association to guarantee Scottish jobs.
"If any redundancies proceed, by a beginning for responding to excess situations, Partnership Action for Continuing Employment, we will yield skills growth and employability support to minimise a time that people influenced are out of work."