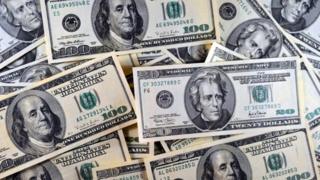 A man sought for his part in a massive credit card fraud ring, which is believed to have cost businesses and financial institutions more than $200m (£160m), has been arrested in the US.
In 2013, Habib Chaudhry was charged in absentia for his role in the scam.
The New York resident has now been arrested after four years on the run, said the US Department of Justice.
It added that, so far, 19 other people have been arrested for their part in the criminal scheme.
The credit card fraud ring was broken up in 2013 following an investigation by the FBI's cyber-division.
The scheme allegedly involved creating more than 7,000 false identities which were then used to apply for and obtain tens of thousands of credit cards.
Supporting the fake identities were a network of more than 1,800 post office boxes, apartments and houses used as addresses for the bogus people and also to receive documents, cards and goods.
Fake credit records proving the creditworthiness of the fake identities were also established by members of the group. The credit cards were then used to borrow or spend as much cash as possible and any debts rung up were never repaid.