Convicted fraudsters have been using secondary ticketing sites to re-sell gig tickets, according to The Guardian.
Married couple Michael Mayiger and Michelle Meiger admitted touting more than £2m-worth of football tickets in 2012.
The couple used fake names to get Premier League club memberships and sell hundreds of tickets, some of which didn't exist.
Unlike concert tickets, the resale of football tickets is illegal in the UK.
But Michael Mayiger is now recognised as a "trusted seller" on Seatwave and GetMeIn – two secondary ticketing sites owned by Ticketmaster. It means he's been vetted.
The Guardian claims he and his company recently listed dozens of tickets at several times their face value, with a combined value of at least £15,000.
Its investigation found his name recently appeared on Seatwave, selling Ed Sheeran tickets for a show in in Glasgow.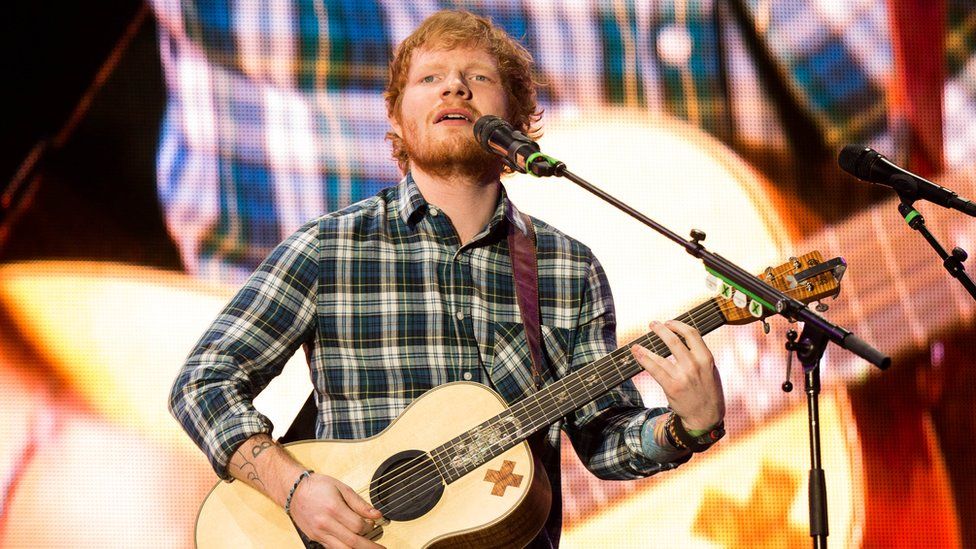 Tickets were also listed on GetMeIn by Alpha Group Services – a company registered to Michael Mayiger's address in Borehamwood. The firm has since changed its address to a street in Hong Kong.
Last year Ticketmaster's UK boss, Chris Edmonds, told MPs the firm had a zero-tolerance policy on fraud.
The company admits Michael Mayiger passed their checks and is a seller on its site, but says he's never broken their rules.
"The seller has sold tickets to music fans on our secondary ticketing platforms for many years legitimately without issue," a spokesman told Newsbeat.
They added: "Our resale sites, are safe and secure marketplaces".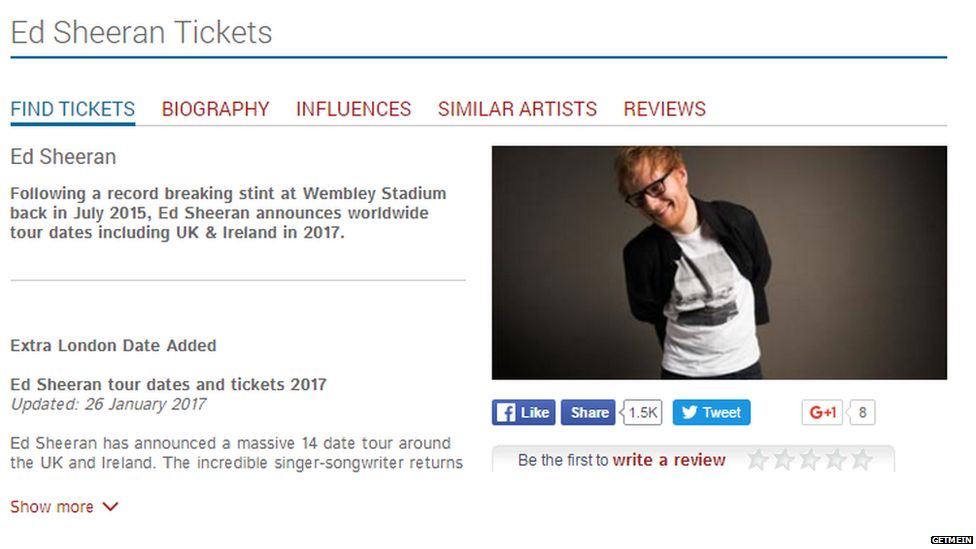 GetMeIn and Seatwave recently started publishing business sellers' details after regulators launched an inquiry into secondary ticketing sites.
They're worried about the anonymity available to touts.
Campaigners want other secondary ticketing sites like Viagogo and StubHub to be more open about sellers too.
The FanFair Alliance, which campaigns for change, argues secondary ticketing services "exist predominantly as a vehicle for professionalised ticket touts or 'brokers' profiteering from a lack of transparency".
Earlier this month, Ed Sheeran himself spoke out about secondary ticket sales.
He asked fans not to buy them at such inflated prices, with a spokesman saying they were worried about "unethical practices" in the secondary market.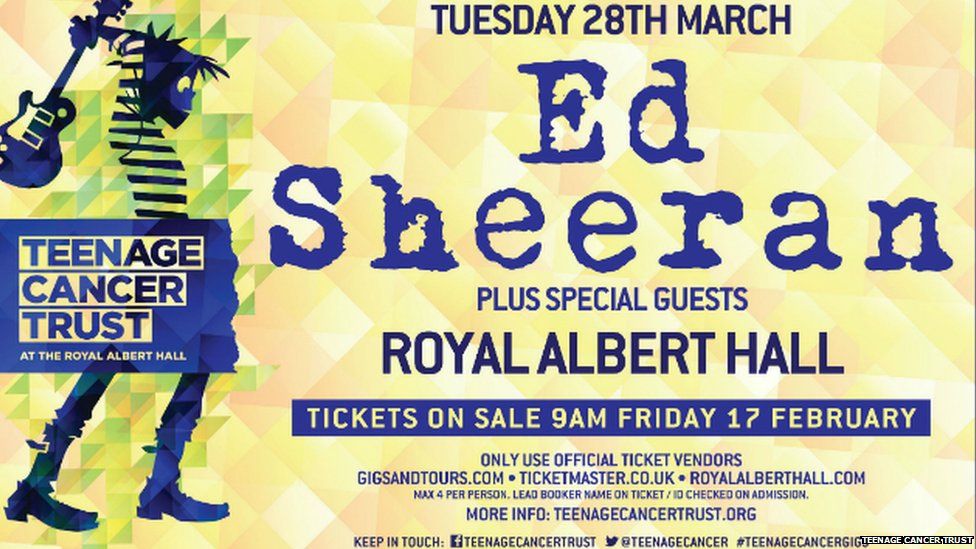 Last weekend, the Teenager Cancer Trust strongly criticised secondary ticketing site Viagogo for re-selling tickets to Ed's charity gig.
Tickets were being advertised for up to £5,000.
Other musicians have also hit out about the sites recently, with You Me At Six frontman Josh Franceschi and Stormzy criticising online ticket touts.
Last year Franceschi told MPs on the Culture, Media and Sport select committee the future of live music depends on a clampdown on touts.
Find us on Instagram at BBCNewsbeat and follow us on Snapchat, search for bbc_newsbeat