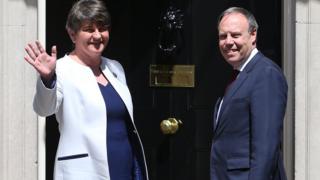 The Democratic Unionist Party leader has said she hopes to conclude a deal "soon" on supporting Theresa May's minority government as talks continue.
After meeting Theresa May in Downing Street, Arlene Foster said discussions were "going well" and she hoped for a "successful conclusion".
There are "no outstanding issues" in the way of a deal, the BBC understands.
But ex-Conservative PM Sir John Major said he was "dubious" about a deal and its impact on the peace process.
He told BBC Radio 4's World at One that if the Conservatives "locked" themselves into a deal with one of the main parties in Northern Ireland, there was a danger the government would no longer be seen as an "impartial honest broker" in restoring the power-sharing arrangements and upholding NI institutions.
'Cash for votes'
Peace in Northern Ireland should "not be regarded as a given", said Sir John – whose government laid the foundations for the peace process in the 1990s – and nothing should be done to "exaggerate the differences" between the unionist and nationalist communities.
He urged Theresa May to consider governing on her own, saying this would not "carry the baggage" for the Conservatives that an arrangement with the DUP would.
Sir John suggested the DUP would be asking for money and that would be seen as the "government paying cash for votes in Parliament", and would be received badly in other parts of the UK.
Mrs May and Ms Foster met for more than an hour, but the PM said nothing as she left for the Commons where MPs are returning after the election and to choose a new Speaker.
It is understood the DUP leader left by the back entrance. Sources say both sides are "working carefully through the paperwork" to complete the deal and "constructive" progress had been made.
Quick guide to what's going on
May: I got us into this – I'll get us out
Kuenssberg: PM survives first bout of battle for control
Later, the prime minister will hold talks with French President Emmanuel Macron, including looking at how to tackle online radicalisation and terrorism.
Before visiting Number 10, Mrs Foster met her 10 MPs for a photocall in Westminster.
The Conservatives are having to rely on the support of 10 DUP MPs after they fell eight seats short of winning an overall majority at the general election.
In their first meeting since the election, Mrs May's cabinet discussed the DUP deal – as well as Brexit and the forthcoming Queen's Speech – on Tuesday morning.
The PM apologised to Tory MPs on Monday, accepting personal responsibility for failing to win an outright victory. She told a meeting of backbenchers that she had got the party into "this mess" by calling the snap election and now "I'll get us out of it".
New Environment Secretary Michael Gove – who clashed with the PM when they were ministers under David Cameron – said he was a "huge fan" of hers and was "flattered" to have been appointed to her government.
Speaking on BBC Radio 4's Today programme, he predicted the alliance with the DUP would "strengthen the United Kingdom", and it was "entirely possible" to meet DUP concerns about cross-border trade with the Republic of Ireland after Brexit without the government changing its approach to negotiations.
What won't be in the Queen's Speech?
Amid calls from some MPs for the Conservatives to rethink their Brexit strategy, he said there was a "clear consensus" for leaving the single market and ending free movement while retaining the "maximum access" to EU markets and maintaining co-operation in key areas such as science.
But in an article for the Financial Times, the EU's chief negotiator, Michel Barnier, has warned the UK there was "no time to waste" to get the process – which has 18 months to run – under way.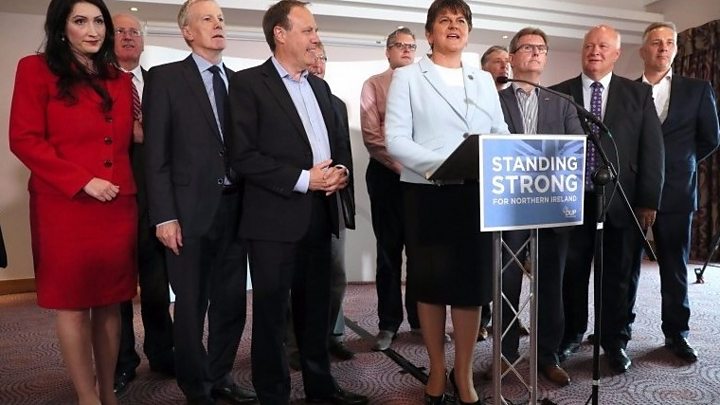 The agreement with the DUP is expected to be very different in nature to the coalition deal agreed between the Conservatives and Lib Dems in 2010, with DUP politicians not getting cabinet jobs and their support for other legislation to be determined on a vote-by-vote basis.
Northern Ireland Secretary James Brokenshire said ahead of the talks on Tuesday that he was "confident" a deal could be struck "so we can get on with acting in the best interests of our country and getting on with the job".
On the issue of a possible conflict of interest, Mr Brokenshire said his work on the devolution settlement was "separate" and the government would "adhere to our responsibilities under the Belfast agreement".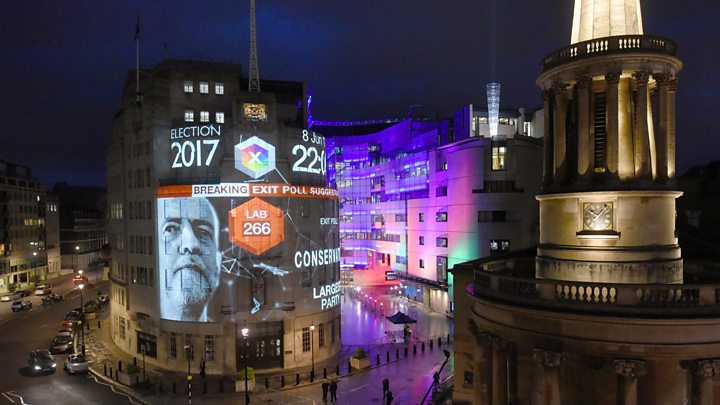 Ms Foster has rejected suggestions that the mooted deal could undermine a return to power-sharing arrangements at Stormont, saying a deal between her party and the Conservatives – who have informally been building links for some time – could be a "tremendous opportunity" for Northern Ireland.
But Sinn Fein President Gerry Adams, whose seven MPs will not take their seats in Westminster, has warned that no arrangement between the Conservatives and the DUP would be good for Northern Ireland.
"The English government have never been honest brokers – ever," he said.
"They are obliged to be so in the wording of the Good Friday and other agreements, but unless an Irish government is keeping them to that responsibility, they will behave as they have behaved for as long as I have lived and longer than that."
In other Downing Street news…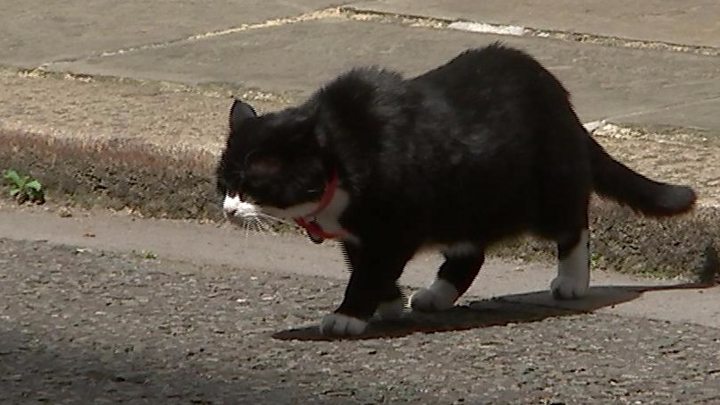 ---
Do you live in Northern Ireland? What are your thoughts on the Conservative and DUP talks? Share them with us by emailing [email protected].
Please include a contact number if you are willing to speak to a BBC journalist. You can also contact us in the following ways: