Secondary ticketing site Viagogo has been strongly criticised for re-selling tickets to Ed Sheeran's charity gig.
The sell-out concert was raising money for the Teenager Cancer Trust, but second-hand tickets have been advertised for up to £5,000.
Campaigners have accused the company of "moral repugnance".
"The only people who should profit from Teenage Cancer Trust at the Royal Albert Hall are young people with cancer," the charity says on its site.
It says buyers' ID will be "rigorously checked" at the event and anyone caught with secondary tickets will be refused entry.
But it looks like sellers are trying to get around that.
A statement on Viagogo's website says "buyers of tickets for this event will be accompanied into the venue by the seller".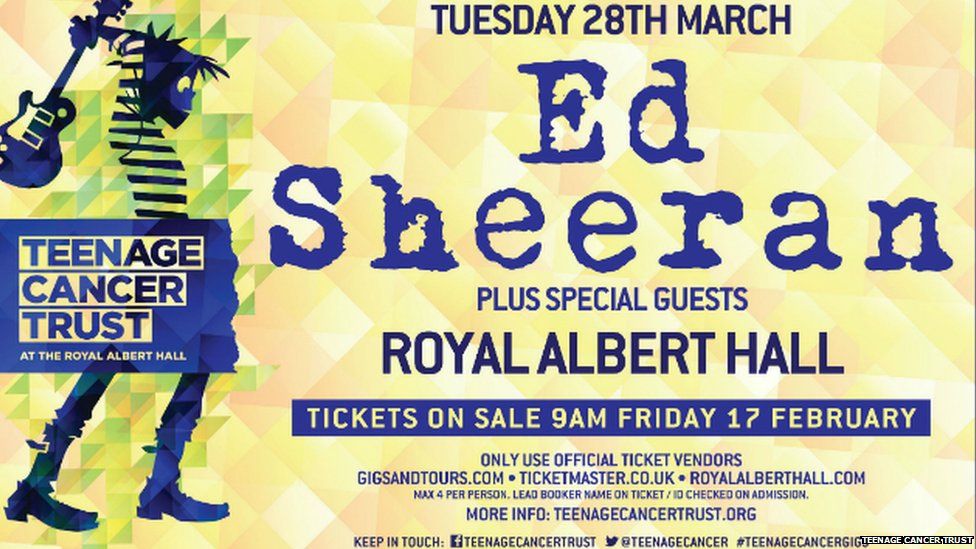 Ticket reform campaigners Fan Fair Alliance have criticised the company, accusing it of "profiteering at the expense of teenage cancer sufferers".
They say the Teenage Cancer Trust has gone to huge lengths and expense to prevent resale, by asking buyers to show photo ID at the door.
"Not only are Viagogo encouraging touts to sell these tickets at vastly inflated prices, none of which goes back to the charity, they attempt to circumvent the terms and conditions by advertising that the buyer will be accompanied into the venue by the seller."
They say it seems to be a "flagrant breach of consumer law" and "yet another reason why Government intervention is so desperately needed".
At the moment, the re-selling of live music tickets for profit isn't against UK law on its own.
Ed Sheeran spoke out about secondary ticket sales himself earlier this month.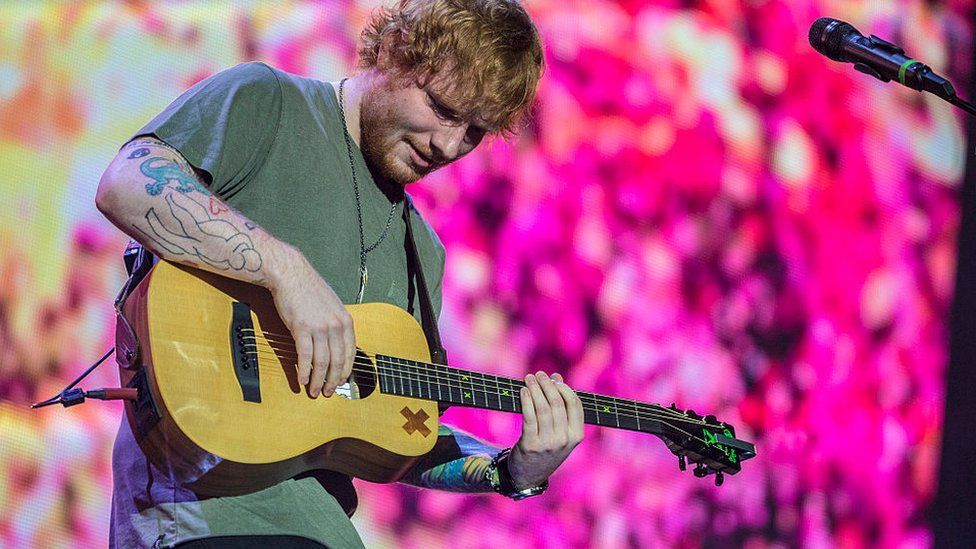 He said he was "deeply concerned" about online touts selling tickets on his UK tour for up to £1,000 each.
The singer asked fans not to buy them at such inflated prices, with a spokesman saying they were worried about "unethical practices" in the secondary market.
https://twitter.com/JossWoodend/status/827115906824298497?ref_src=twsrc%5Etfw
He'd teamed up with face value ticket platform Twickets for his April and May concerts.
But dozens of listings appeared on other sites offering entry at higher prices minutes after they went on sale.
Other musicians have also hit out about the sites recently, with You Me At Six frontman Josh Franceschi and Stormzy criticising online ticket touts.
Last year Franceschi told MPs on the Culture, Media and Sport select committee the future of live music depends on a clampdown on touts.
Newsbeat has contacted Viagogo by email for a comment but hasn't had a response yet.
Find us on Instagram at BBCNewsbeat and follow us on Snapchat, search for bbc_newsbeat