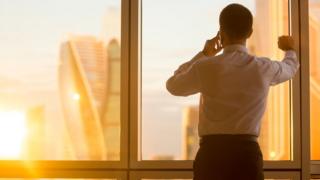 The Brain Tumour Charity has pronounced there is deficient systematic justification joining mobile phone use with mind tumours, following a justice ruling.
The Italian court, in Ivrea, concluded that a man's mind swelling was related to his mobile phone use.
It awarded Robert Romero 500 euros (£418/$535) a month in compensation.
He had claimed that regulating his business mobile phone for 3 or 4 hours a day, over a duration of 15 years, led to a expansion of a soft tumour.
The income will be paid by a physique determined to recompense people for work-based injuries.
There could nonetheless be an interest opposite a ruling.
"We know that many people are endangered about a probable tie between mobile phone use and a growth of mind tumours," pronounced Dr David Jenkinson, arch systematic officer for a Brain Tumour Charity.
"However, a tellurian investigate projects that have been conducted so far, involving hundreds of thousands of people, have found deficient justification that regulating a mobile phone increases a risk of building a mind tumour."
The preference of a justice did not change a evidence, he added.
"Of course, it is right that researchers continue to try either any such couple exists," pronounced Dr Jenkinson.
Mr Romero, whose contention was not reported, pronounced he wanted people to be some-more wakeful about mobile phone use though did not wish to "demonise" a devices.