Biffy Clyro have headlined the second day of Download at Donington park.
The band told Newsbeat they hoped to silence any critics who thought they may not be heavy enough for the slot.
"Our roots are in metal," said drummer Ben Johnston. "I think anyone who gives us the chance – metal head or not – will be blown away."
Their set was packed with hits including Wolves of Winter, The Captain and Many Of Horror. It finished with a huge firework display.
As well as Biffy's set, there were loads of other things Newsbeat spotted at the festival.
1. Prophets of Rage did their first UK show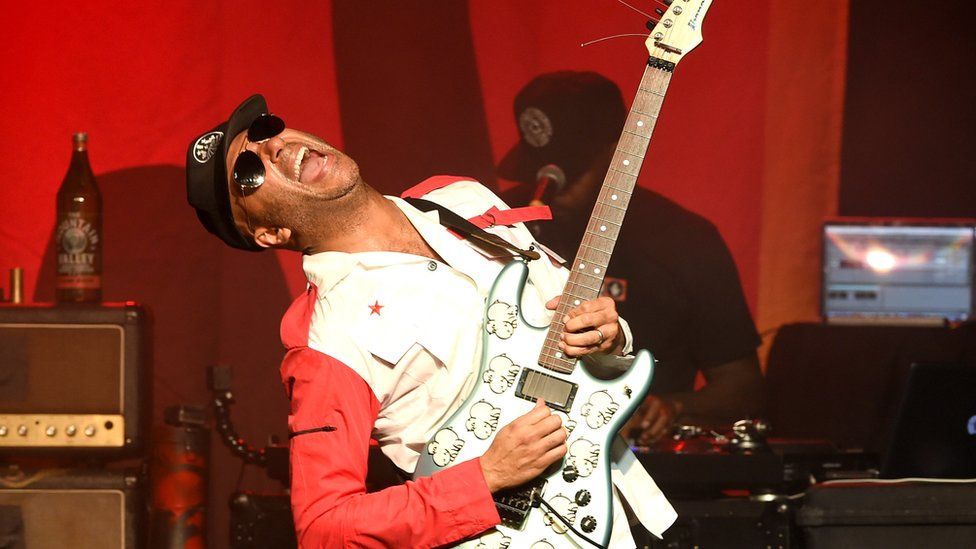 Supergroup Prophets of Rage took to the main stage on Friday night for their first ever UK show.
Politically charged, the six members rattled through songs by their respective bands – Rage Against The Machine, Public Enemy and Cypress Hill.
They also paid tribute to their "fallen comrade" Chris Cornell during a performance of Like A Stone.
An empty microphone was placed on stage to remember their Audioslave bandmate.
https://twitter.com/BBCNewsbeat/status/873590570060587008
2. Biffy Clyro had one eye on the football
Before their headline set, drummer Ben was watching the Scotland vs England World Cup qualifier.
The game ended in a dramatic 2-all draw, but we chatted to him when it was still nil-nil.
"Scotland boss Gordon Strachan said this was a must-perform match, not necessarily a must-win match.
"Basically saying 'let's not lose face against England once again'."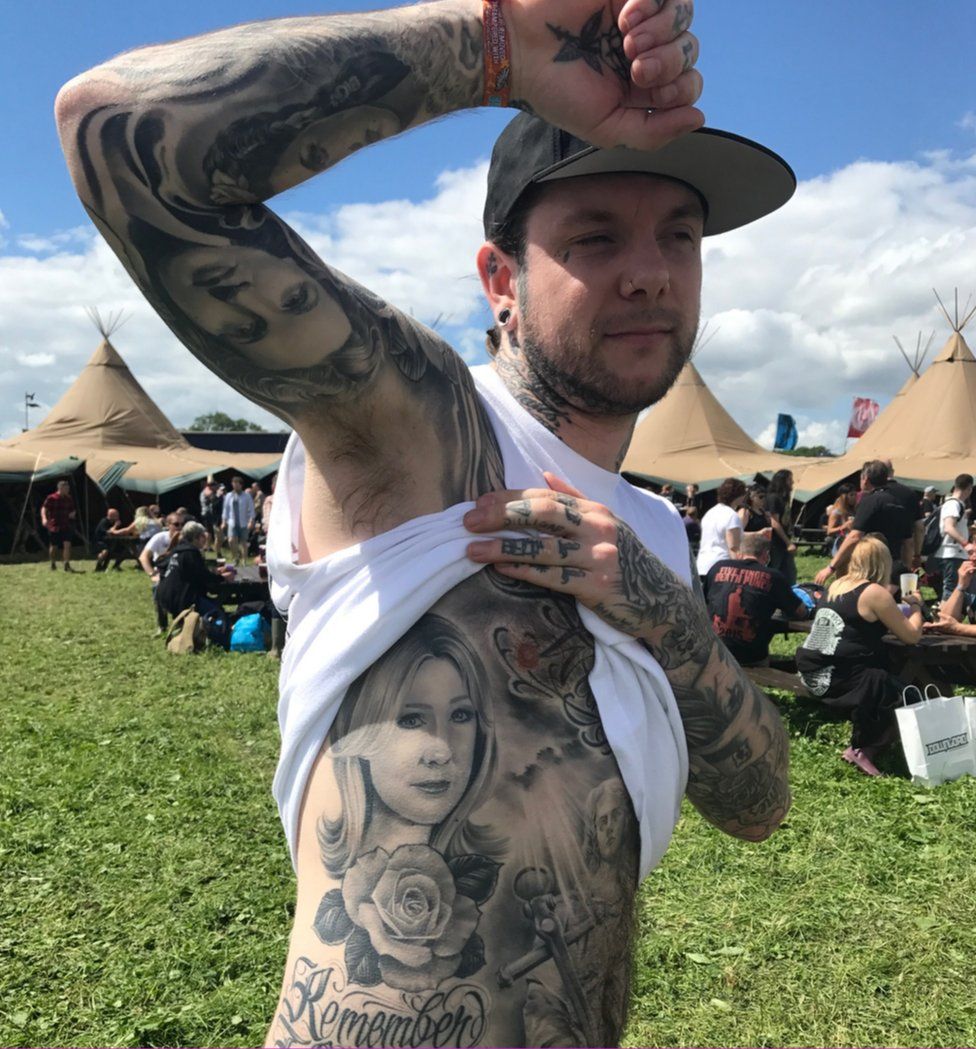 3. This tattoo artist really loves his mum
To be honest, you look out of place at Download if you don't have any tattoos.
At the other extreme is Justin Burnout, a tattoo artist from Nottingham, whose whole body is covered.
His best one is on the side of his body. It's his mum.
4. Will from Creeper loves wrestling
Creeper had an unenviable task of getting a hungover crowd pumped at midday on the main stage.
Off stage, lead singer Will revealed his massive love of wrestling.
https://twitter.com/BBCNewsbeat/status/873557997062160385
"I'm a huge WWE fan. I've loved it since I was 10," he says.
He was invited for a QA at the WWE NXT tent, as well as being the celebrity bell ringer for one of the festival's matches.
"That's what cool about Download, it's fusing rock music and wrestling once again."
https://twitter.com/DownloadFest/status/873615983700783104
5. Nostalgia was strong
Two bands on Friday night epitomised the pop punk bubble of the early noughties.
First up was Good Charlotte, with brothers Benji and Joel Madden telling Newsbeat they'd "fallen in love" with music again.
They filled their set with hits including Lifestyles of the Rich Famous and The Anthem.
To follow, Sum 41 performed ending their set with classics In Too Deep and Fat Lip.
As well as that, during Prophets of Rage set, Chuck D and B-Real did a medley of old school hip-hop including Insane In The Brain and Jump Around.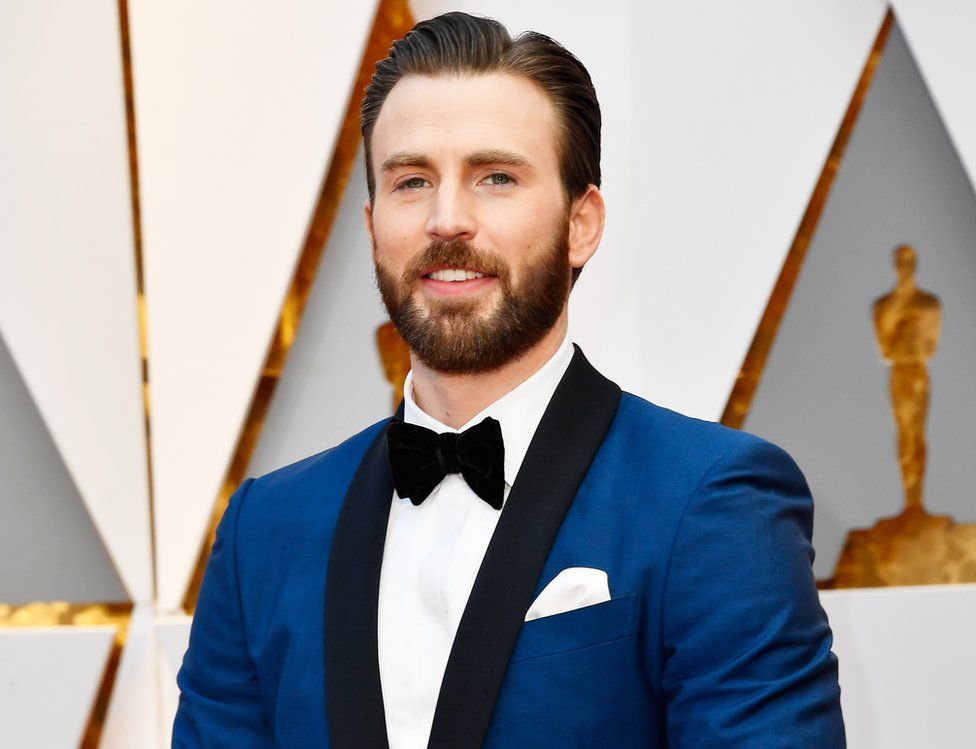 6. Good Charlotte are good mates with Chris Evans
Did you know?
Back in 2001, Good Charlotte made a cameo in spoof film Not Another Teen Movie.
It starred a before-he-was-an-Avenger Chris Evans and apparently the Madden brothers have stayed in touch.
"We've been friends ever since that movie. We laugh about it when you see him.
"He's an incredible guy, down to earth and very humble. If there was a real life Captain America, it would probably be him."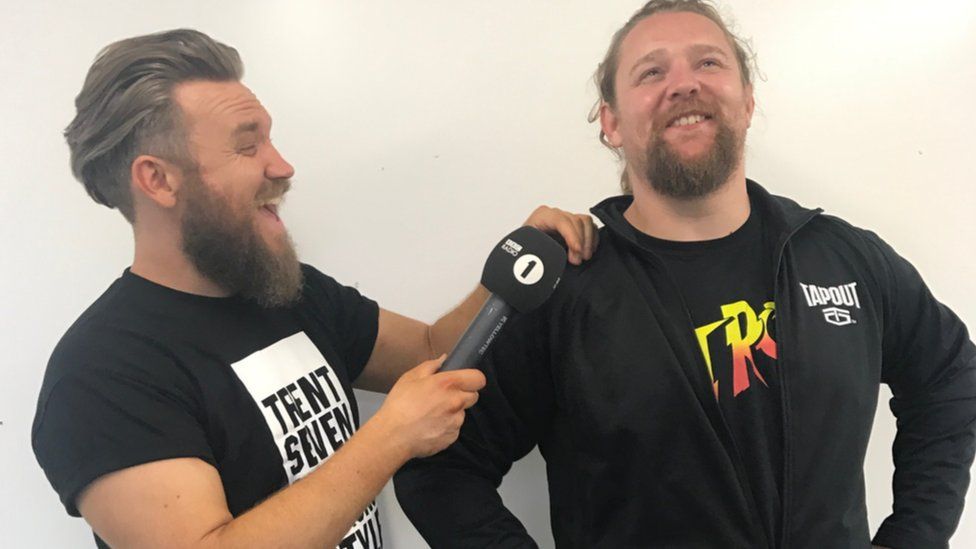 7. How you bulk when you're a vegan wrestler
British wrestler Trent Seven took part in the WWE NXT event at Download.
He is a vegan, which may not make much sense when you're trying to bulk big.
"It was something I was drawn to be the likes of (fellow British wrestlers) Zack Sabre Jnr and Pete Dunne as they were going before me," says Trent.
"I thought it was a better lifestyle and a different way of living. I just feel a lot better doing it, mentally and physically.
"I eat fruits, nuts and pulses until I'm full."
8. Coming back strong when your lead singer has to quit
At the end of 2016, Of Mice And Men's long time lead singer was forced to leave the band because of health issues.
Austin Carlile suffers from a rare disorder called Marfan syndrome.
So, the band's bassist Aaron Pauley stepped forward to take over frontman duties.
https://twitter.com/aaronpauley/status/873092083170516992
"It's been a hell of a ride and we're just having so much fun playing music together," says Aaron.
"Nothing is permanent and your life can change in an instant."
"Six months we didn't know if we were going to continue," says Valentino Arteaga. "You have to rise to the occasion."
They did, with a rousing set on the main stage.
9. Sleeping With Sirens sassy daughter
Sleeping With Sirens played at their first Download ever on Friday night.
The band are currently being secretive about their new album which their friends Good Charlotte were raving about.
"Expect the unexpected," said lead singer Kellin Quinn.
Whilst that stays under wraps, we asked Kellin about the star of his Instagram, his five-year-old daughter.
https://www.instagram.com/p/BUPXpemhehG
"She's the sassiest person I've met in my entire life. When I leave to tour she doesn't want to talk to me on the phone ever. I love her to death.
"She tells me she's a better singer than me. She says 'you're always screaming and doing loud singing. I sing pretty'."
https://www.instagram.com/p/BUU84F5BeMt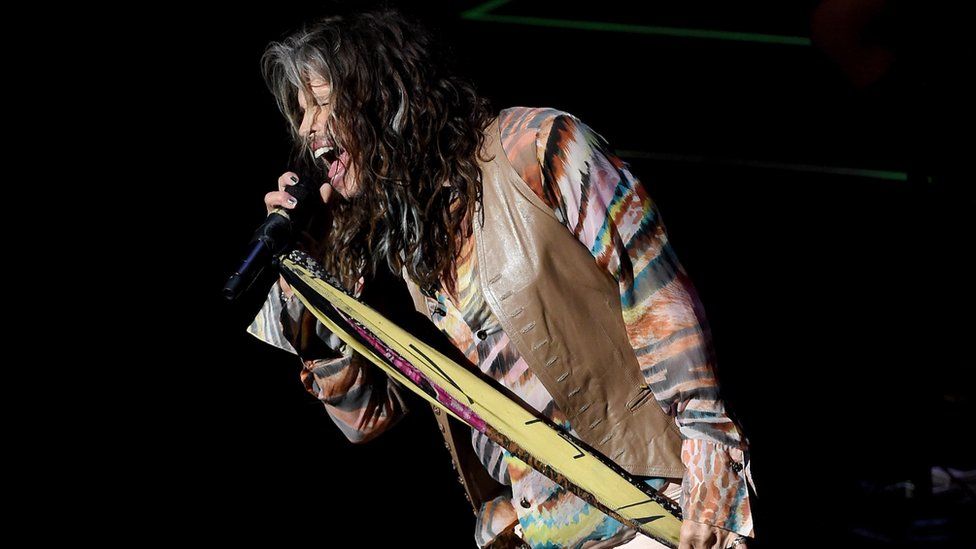 10. Biffy paid homage to Aerosmith
Sunday's headliners are classic rockers Aerosmith, playing a two hour set.
Simon from Biffy Clyro paid several tributes to lead singer Steven Tyler over the course of their headline gig.
He threw in some of the chords to Walk This Way during one song and led the crowd to a singalong of I Don't Want To Miss A Thing.
Find us on Instagram at BBCNewsbeat and follow us on Snapchat, search for bbc_newsbeat